What is Apple TV 4K?
Apple TV 4K lets you watch movies and shows in amazing 4K HDR — and now it completes the picture with immersive sound from Dolby Atmos.1 It streams your favorite channels live. Has great content from apps like Netflix, Amazon Prime Video, and ESPN.2 And thanks to Siri, you can control it all with just your voice.
4K gives you a crisper picture using four times more pixels than standard HD. High Dynamic Range (HDR) delivers brighter, more realistic colors and greater detail. From the hottest new movie to your favorite TV show, everything is more lifelike than ever.
New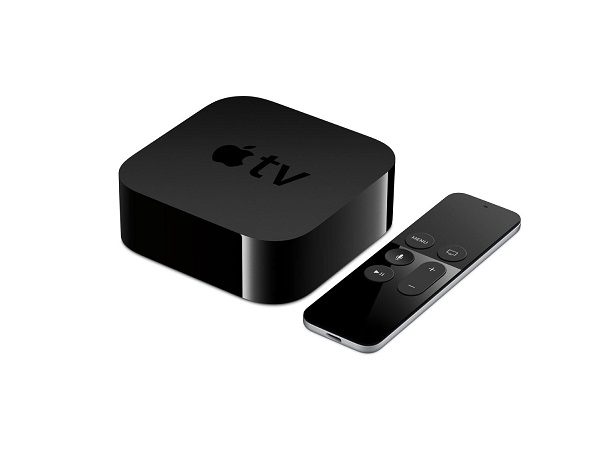 Installation
For installing IPTV on Apple TV there are plenty of Apps available which you can find via this URL.
Siri Remote
Bluetooth 4.0 wireless technology
IR transmitter
Accelerometer and three-axis gyro
Lightning connector for charging
Rechargeable battery providing months of battery life on a single charge (with typical daily usage)
Charging via USB to computer system or power adapter (sold separately)
Dolby Atmos. It's sound, turned up to 360.
Combine Apple TV 4K with a Dolby Atmos–compatible sound system and you're fully immersed in three-dimensional audio that sends sound around and above you with pinpoint precision. Whether a jet zooms overhead or a torrential downpour erupts, the true-to-life sound puts you inside the action. And as the first streaming player to be both Dolby Vision and Dolby Atmos certified, Apple TV 4K brings home the complete cinematic experience.
Your favorite live TV lives here.
Apple TV teams up with some of the world's largest TV networks and broadcasters to bring you the live content you care about most. Find sports from apps like NBA and MLB. Late-breaking news from apps like Bloomberg and CNN. And your favorite shows on apps such as DirecTV Now, YouTube TV, and Sling TV.
And coming soon, Charter Spectrum cable customers can watch live channels and thousands of on-demand programs with Apple TV. Apple TV is truly the only box you need to connect to your TV.3