What is MAG?
MAG256/257 is a high-performance Set-Top Box solution with new STiH301 chipset. The STB uses HEVC technology for provision of high-quality video with more velocity. Owing to the enhanced capabilities of the MAG256/257 Set-Top Box, it is possible to play back the video with quality up to Full HD and to use resource-intensive applications.
Faster and more powerful media processor ARM Cortex A9 1.5 GHz
HEVC support
USB 2.0 and USB 3.0 ports to connect external carriers and Wi-Fi adapters
High-performance IPTV/OTT Set-Top Box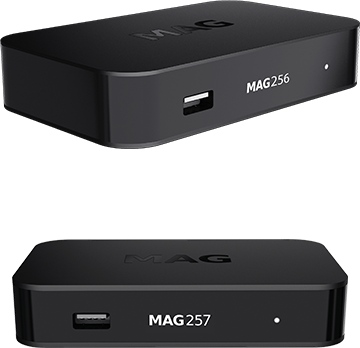 Support of HEVC technology
MAG256/MAG257 supports a video compression format called HEVC allowing the playback of high-resolution video
Fast data processing
Owing to the powerful ARM Cortex A9 1.5 GHz processor with 3 500 DMIPS productivity, MAG256/MAG257 can process Full HD video and resource-intensive apps, within short period of time.
High Quality of Sound and Image
The audio output S/PDIF allows connecting multichannel high-end system to the Set-Top Box. HDMI 1.4A provides the highest quality of image.
Functions on Demand
MAG256/MAG257 plays the latest audio and video formats and supports format and image settings, choice of audio track and playlists processing.
Perfection in Every Detail
Total Comfort
The multi-purpose remote control enables you to manage the Set-Top Box as well as other electronics. You can connect a wireless keyboard and mouse through a USB port for more comfort when operating the MAG256 or MAG257.
Compatibility with Any TV System
The Set-Top Box MAG256/MAG257 can be connected using an HDMI or RCA port.
Safety
Infomir Set-Top Boxes are approved with CE, FCC and EAC certificates that guarantee their quality and accordance with international standards.
Easy Administration
MAG256 and MAG257 can be set up, operated and monitored through a JavaScript API.
The Ministra TV platform specifically for MAG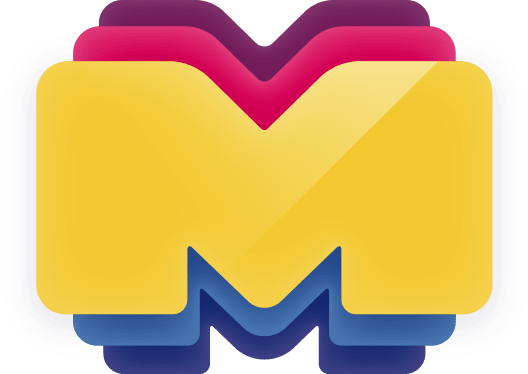 Easy Launch of Your Project
Ministra is a multi-screen TV platform for an efficient launch of IPTV/OTT projects in a short timeframes. It is ideal for operators with a subscriber base of up to 50,000 users.
Cut deployment times
The Ministra TV platform is compatible with external components (OSS/BSS, CRM, etc.).
Useful Links
Official Pictures