What is VU+ Dou 4k?
Simultaneous 2 CI descrambling,

Dual Viewing

Faster Booting

Performance Doubled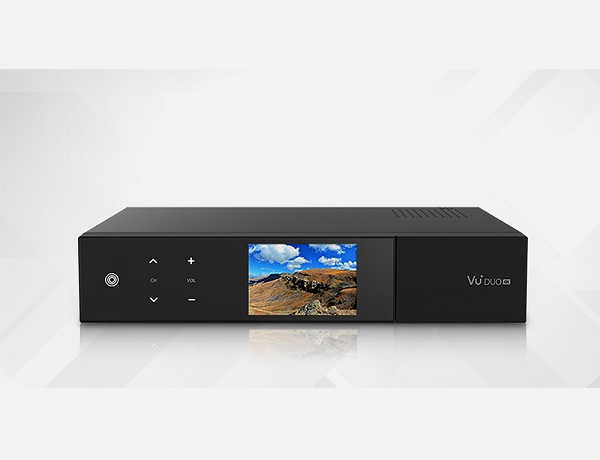 Installation
Install IPTV via autoscript bouquet list on Enigma2
Setup IPTV using XtreamTV plugin in Enigma 2
Faster booting and channel changing
Duo4K is boosted with a high-performance Quad-core 2.1GHz CPU and 2GB LPDDR4.
Two Common Interfaces, two streams simultaneously
Two CI descramble two streams at the same time.
Detachable 2.5"HDD Slot
The bigger slot(15mm) enables the capacity up to 4TB.
Dual viewing video, same as the TV screen
Channel, weather information and more can be displayed on the 3.5"LCD mini TV.
Touch Key makes it easier
Volume and Channel change smoothly with a simple touch.
Advanced tuner system for any possible tuner configuration
One FBC tuner supports 8 demodulators. Two slots make it 16 demodulators totally.
Slot A: FBC DVB-S2X, FBC-C V1/V2 and Dual T2(MTISF) Tuner
Slot B: FBC DVB-S2X, FBC-C V2 and Dual T2(MTISF) Tuner

FBC-C V1 Tuner can only be connected to slot A.
Features
Quad Core 2.1GHz
Transcoding
HDMI In & HDMI Out
Detachable 2.5" HDD
4GB eMMC/2GB LPDDR4
HDR10/HLG
2 x USB 3.0(Rear) & 1 x USB 2.0(Front)
2 x Common Interface/1x Smart Card
3.5" LCD for Mini TV